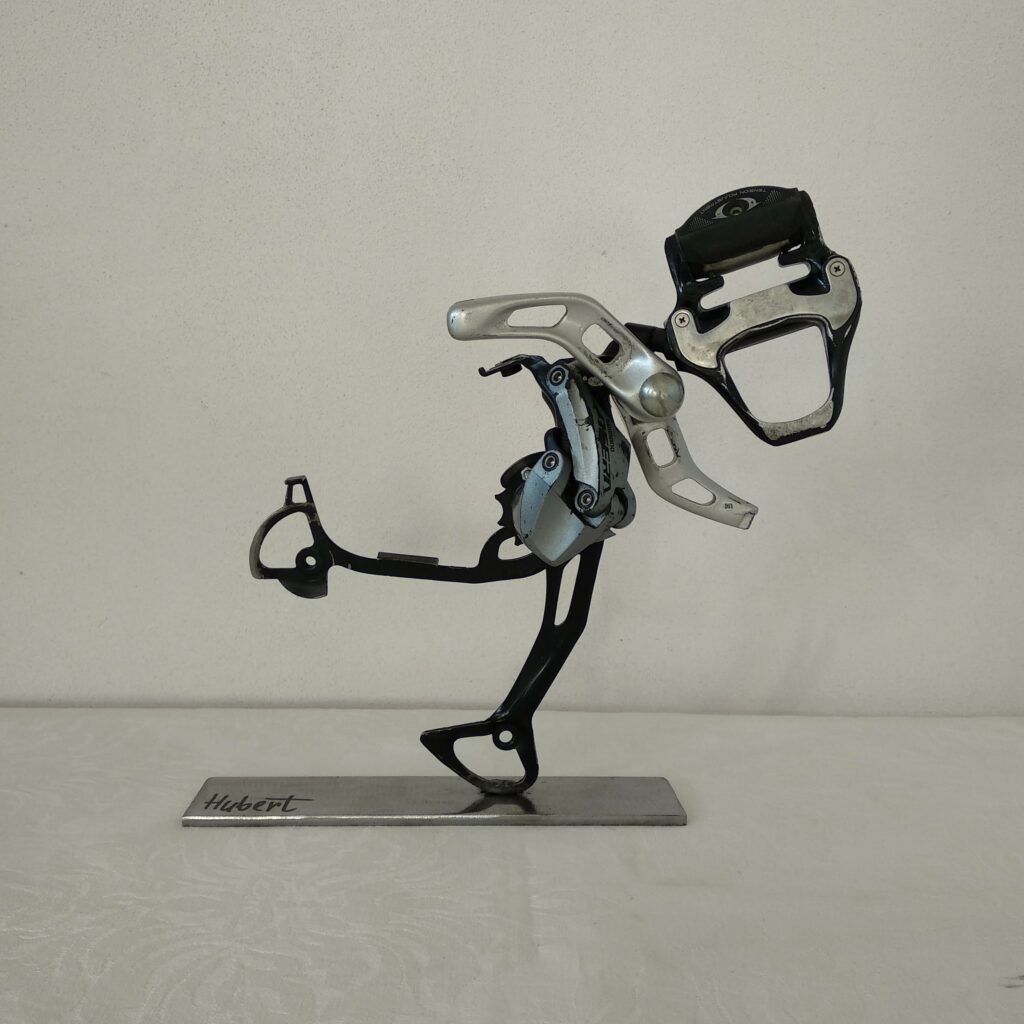 Sculptuur gemaakt van diverse oude Shimano onderdelen. In de klikpedaal zag ik onmiddelijk een gezicht, dat mij deed denken aan het beoremde schilderij "de schreeuw" van Edvard Munch. Deze "schulptuur" is symbolisch voor de momenten waarop we bang zijn en weg willen vluchten voor onze angsten in plaats van er de confrontatie mee aan te gaan.
Afmetingen: 25 cm lang, 25 cm hoog en 8 cm breed. Bij interesse graag een mail sturen naar cyclingartisthubert@gmail.com
The Scream on the run, Hubert van Soest, 2023
Sculpture made from various old Shimano bike parts. In the clipless pedal I immediately saw a face that reminded me of Edvard Munch's famous painting "The Scream". This "sculpture" is symbolic of the times when we are afraid and want to run away from our fears instead of confronting them.
Dimensions: 25 cm long, 25 cm high and 8 cm wide. If interested, please send an email to cyclingartisthubert@gmail.com